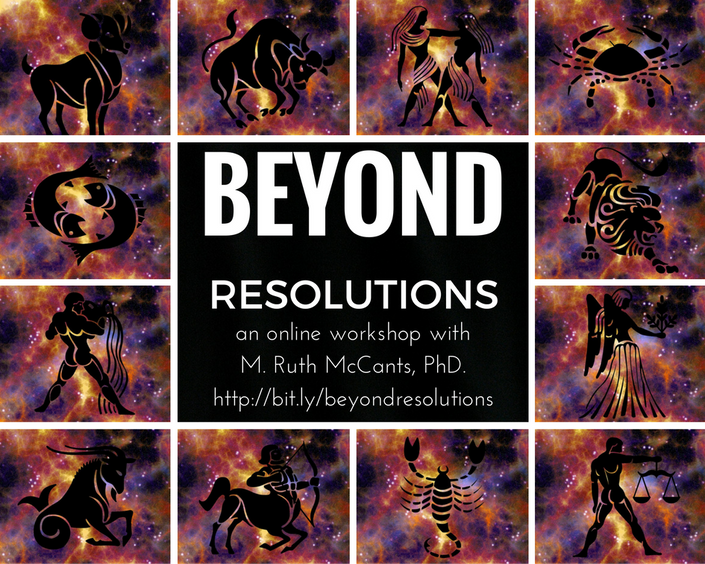 Beyond Resolutions
Using the 12 Houses of Astrology to Set Powerful Intentions for your Life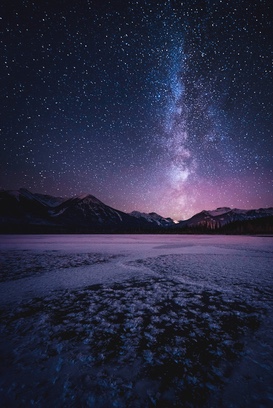 In this interactive workshop we are going to work with the 12 houses of the your Astrology Chart, to help you set powerful intentions for your life.
• Are you ready to begin learning about your Astrology Chart, and at the same time set magical, and life expanding Intentions?

• Do you want to experience real results, in your business, health, social relationships, spiritual/soul life?

• Are you ready for changes and results you have been wishing and hoping to experience?

•Are your curious why and how the 12 Houses Intention System works, and the usual resolutions don't?
Intentions Are Your Personal Life Expansion Seeds
To gain the true benefits, and to be empowered by your own choice, it's very important to take your time, and really open your creative abilities, intuition, insight and imagination, and choose the Intentions that you want to see flourish over the course of the year.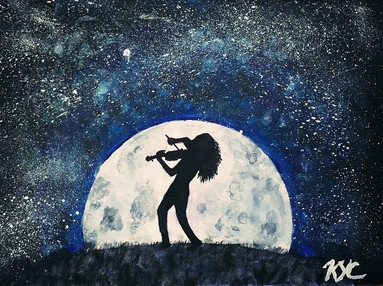 This E-Course is for Individuals Who Want Change in Their Lives
This course is the first step in learning the language of your own "Life Map". Every person has unique and equally powerful opportunity to move through life in a harmonious, prosper, self-directed and heart-centered way.
What Do You Need For This Course?

Your Astrology Chart, which can be obtained from https:// www.astro.com. Sign in as a guest, go to the section that says chart selection.
Make or buy a journal that can be devoted to your Intentions. Art making materials are enjoyable in tracking your process and progress.
Use Your favorite tarot or oracle deck for additional intuitive guidance.
You will need your favorite calendar or diary/planner.
The downloadable Astrology Wheel template and Sign Date charts that I will provide once you sign up for the class.
Access to the monthly V.I.P. Chart Activation Circle, where you can get individualized answers to your 12 House Stages and Astrology Questions.
This is a course that will give you dynamic information about your Astrology Chart through learning the 12 houses as stages for your personal life growth cycles and processes.
You will leave this course with a deeper understanding of how each one of us is a co-creator of life through our dreams, wishes, desires and visions.
We set our lives in motion through our Intentions.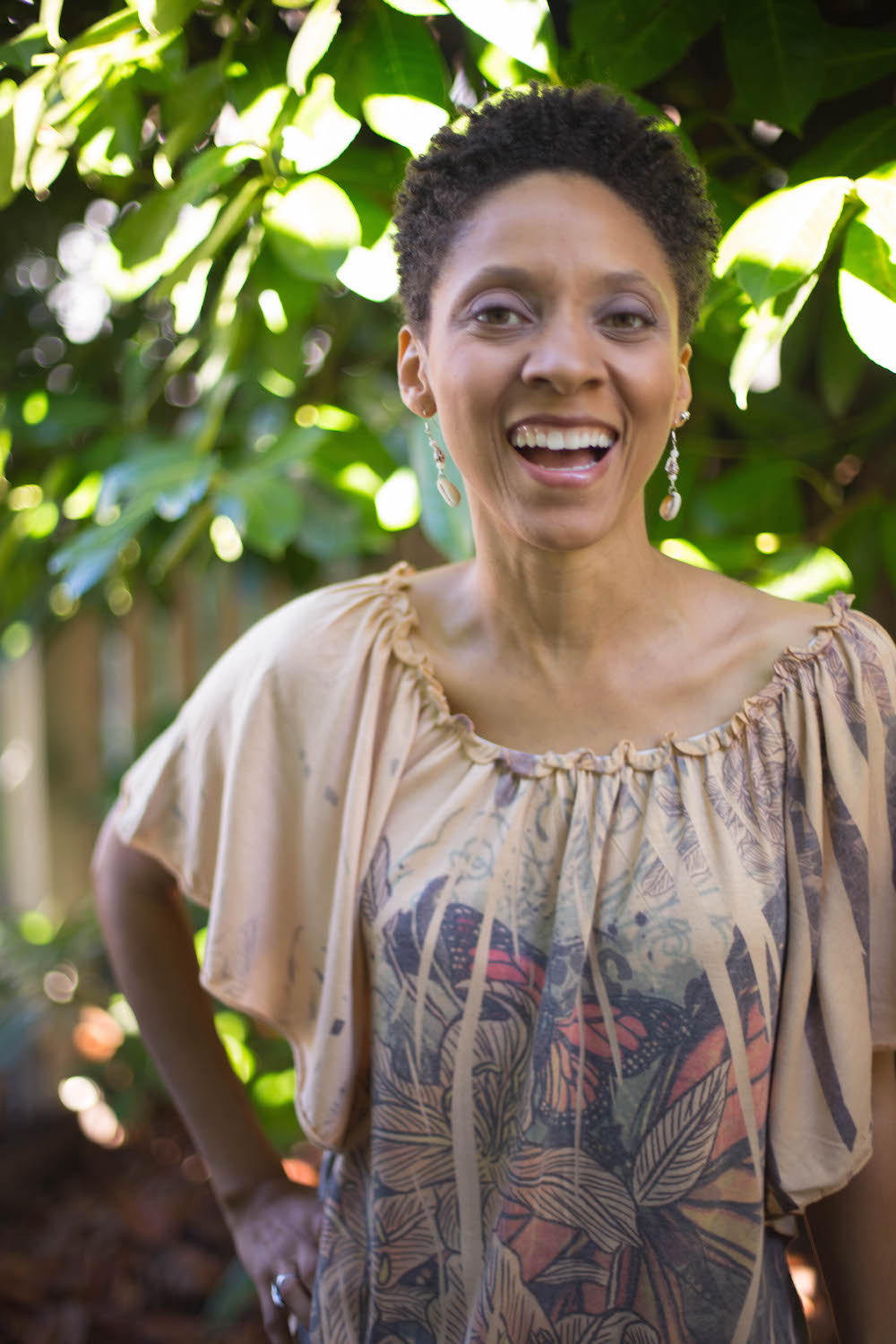 "Ruth has consistently helped me tap into my intuition and pull out the wisdom that was already living inside of me. She gently guides me to a better understanding of who I am and empowers me to show up fully, authentically, and powerfully."
- Kiala Givehand, Visual Journaling Artist, Book Binder, & Creative Business Strategist -- kialagivehand.com
What You Get With This Course
Full Replay of the "Live, Interactive Session"
Multiple Downloadable PDFs
Invitation to a Monthly Meetup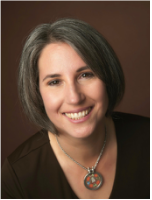 "Working with Ruth has been hugely eye-opening and helpful. She has helped me see how I can use astrology in many aspects of my life, and how the rhythms of the planets are related to my rhythms. She is a synthesizer, taking information from so many places and helping weave together a story that makes sense and is useful for me and my business. One of the things I love most about working with Ruth is her ability to blend her vast intelligence with intuition and heart - I feel seen and understood by her and she helps me understand myself. I completely trust her and her gentle guidance."
- Monica Garcia, Divine Light Coaching
Benefits of Taking this Course
You will feel more ease and confidence as you gain the knowledge and insight for guiding your life direction and purpose.
You will have a deeper understanding of the language and use of Astrology for your yearly guidance and planning.
You will also gain understanding of your unique astrological map.
You will have your own unique template to use for the rest of your life.
You will gain an edge on living your life more creatively, successfully, and find more life fulfillment, as you expand into understanding your soul life purpose.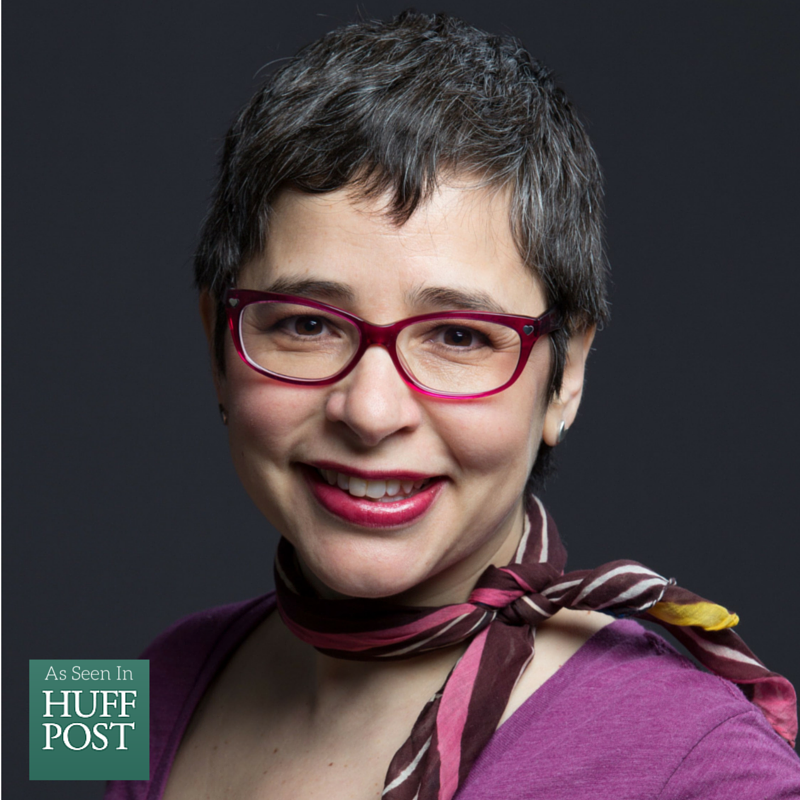 "Being with Ruth is like sitting in a field of wild flowers: there's so much beauty and natural wisdom. She weaves tarot, astrology, music and that Gaia goodness. When I stand up from the field, I feel like I've bloomed again with her light and knowledge and those gentle nudges to trust my own intuition born out of the seeds of grace. Take any chance you can to be in her presence and bloom."
- Rebecca Villarreal, Author, The Amazing Adventures of Selma Calderón
www.rebeccavillarreal.com
Your Instructor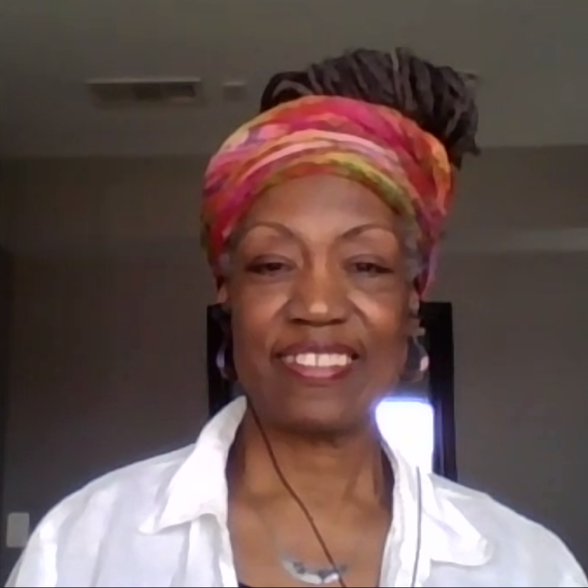 I deeply believe that we have all the tools, insights, and guidance for a lifetime. Astrology is one of these life guidance and soul awareness tools that offers what we are seeking.
I'm confess. I love following the clues in charts, as well as using other insight systems of tarot, oracle, and numerology. I find joy in helping others connect with the magic of their intuitive and six-sensory abilities. When I take a moment though, from the insight system "clues," you will find me playing, making and creating music. My frame drum, steelpan(drum) and piano all bring more magic into life. Musical expression is also one of the clues and treasures in my chart as I, "Walk the Wheel".
Frequently Asked Questions
When does the course start and finish?
The course starts now and never ends! It is a completely self-paced online course - you decide when you start and when you finish.
When is the live session?
We will meet online virtually on the New Moon -- Monday, December 18, 2017 from 10AM to 12PM Pacific Time. Details are provided in the class when you enroll.
How long do I have access to the course?
How does lifetime access sound? After enrolling, you have unlimited access to this course for as long as you like - across any and all devices you own.
What if I am unhappy with the course?
Due to the nature of an online class and the fact that you will have instant access to the class, there are no refunds available for this class.
This course is closed for enrollment.